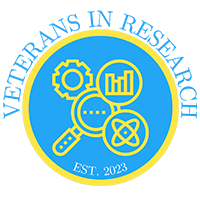 ABOUT US:
We are a veteran and military-connected student led group with a goal to educate and connect research opportunities with our peers.

SPECIFIC AIMS:
Exposure to research in various fields through guided manuscript discussions and invited talks.
Assistance with placements into research lab for hands-on experience.
Establishment of a supportive community for veterans and military-connected students interested in research.
MOTO:
EXPOSURE to different types of research
PLACEMENT into labs
COMMUNITY building program
INTERESTED IN RESEARCH:
complete this survey and we reach out to you in the fall
FALL 2023 OFFICE HOURS:
Vets in Research (VIR) is holding weekly office hours by Adiba and Shantee to assist current students with anything related to research from class assignments, to searching positions to navigating research articles.
Tuesdays (3:30-4:30pm) with Adiba
Thursdays (2-3pm) with Shantee
WORKSHOPS:
REAERCH TIPS:
Meet the Lead: